The Story Behind the Survival to Thrival Books
written by
SURVIVAL TO THRIVAL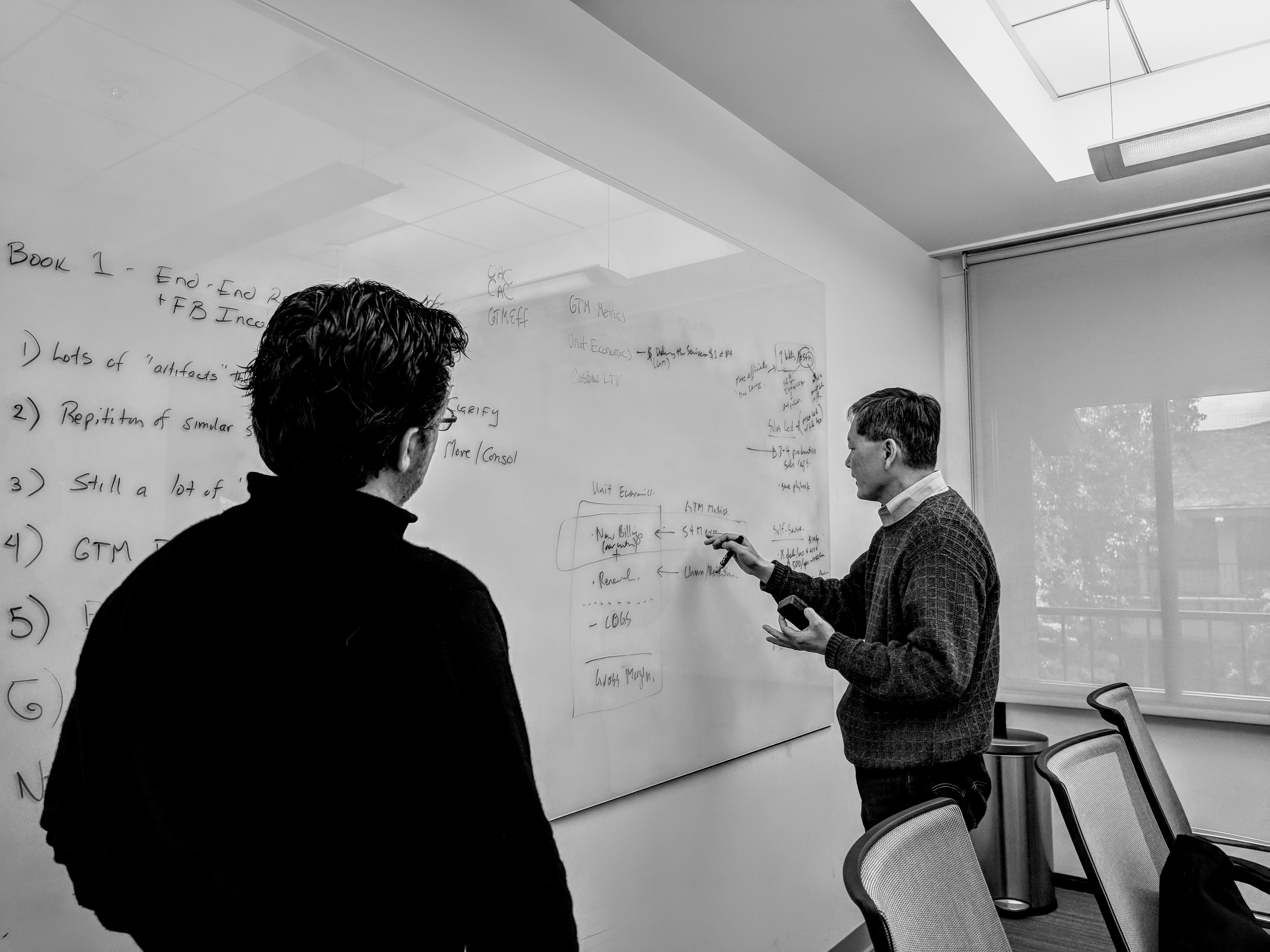 This isn't a hero's journey. Far from it. It's a mind meld of a 15-year entrepreneur-investor team and dozens of enterprise entrepreneurs who all struggled through the journey to build enterprise startups. Over 15-years together with help from many others, we built two successful enterprise startups; the first was bought by Cisco for $450 million, and the second went public in 2014.
Along the way, we had many successes, many stumbles, and many failures. We wouldn't have made it half the distance that we did without the many entrepreneurs, investors, and advisors who helped us along the way. While some had a vested financial interest, most did not, offering to help for nothing more than a thanks and good karma. This is our opportunity to pay it forward like those before us.
The inspiration behind Survival to Thrival "S2T" was a simple and frequently asked question: if you were talking to yourself 15-years ago as a newly minted enterprise entrepreneur, what do you wish you had known?
We began to write it down. The goal was to pull together the pieces of what worked, what didn't work, what we saw others do, what we wished we had known, and the stuff that just stinks in order to help enterprise entrepreneurs make sense of the chaos and anticipate what's next.
Then, we sat down with other entrepreneurs. They pitched in and shared their stories, their lessons learned, their early near-death experiences, and their exciting but equally traumatic struggles with growth. Many of the stories from the founders and CEOs of Box, Citrix, Engagio, Marketo, RallyTeam, SendGrid, Veritas, and Zuora paralleled our own, others illustrated unique differences.
The narratives became a rich tapestry of lessons learned, frustrating moments, and painful changes through the enterprise startup journey. The narratives spanned the stages of the enterprise startup journey – founding, finding product market fit, unlocking growth, acceleration, and beyond. Two problems kept recurring: 1) Why do so many enterprise companies reach Product-Market Fit and get stuck? and 2) Why does moving from stage to stage unleash so much pain for startups and their teams? Those questions became the pillars of the Survival to Thrival series.
Writing the books was harder than we both anticipated. Distilling and re-distilling the concepts. Testing and re-testing with the audience (You, the enterprise entrepreneur). It was just like building and releasing a product!
Amusingly, one of the hardest parts was reconciling our points of view. We had worked shoulder to shoulder for 15-years building two enterprise startups: the first from zero to $80M/year and the second from zero to $150M/year. Given we spent 15-years in the trenches together, one would think we would have very similar perspectives and takeaways from the journey. While that was often the case, we were surprised at how often we had different takeaways from the exact same situation. Part of it is our personalities. Bob is a three-time enterprise entrepreneur who loves to build companies. He is a practical midwesterner and "punch-line guy". Tae Hea (pronounced Tay Hee) is a long-time enterprise venture capitalist who sees patterns and frameworks that apply across companies. He is a "model guy." Part of it is a very real reflection of the different perspectives from each side of the entrepreneur-investor relationship.
The end result is a book for you, the enterprise entrepreneur, the employee, or the investor. If this project helps accelerate your startup, navigate a transition, or simply avoid a pothole, we will consider it worthwhile. We are all in this together. Good luck!
Survive well. Thrive well. Pass it on.
Bob and Tae Hea
bob@survivaltothrival.com | twitter
thn@survivaltothrival.com | twitter
Special thanks to our Book 1 contributors: Aaron Levie (Box CEO), Mark Templeton (Citrix former CEO), Ray Carroll (Engagio VP Sales), Jon Miller (Engagio CEO and Marketo cofounder), Huan Ho (RallyTeam CTO), Sameer Dholakia (SendGrid CEO), Mark Leslie (Veritas former CEO), Tien Tzuo (Zuora CEO). With more to come in Book 2.
MOST RECENT
PRODUCT-MARKET FIT
Nailing Product Market Fit: An Advanced Lesson
written by
SURVIVAL TO THRIVAL