The 1st GTM Fit Summit – SF CA May 2018
written by
SURVIVAL TO THRIVAL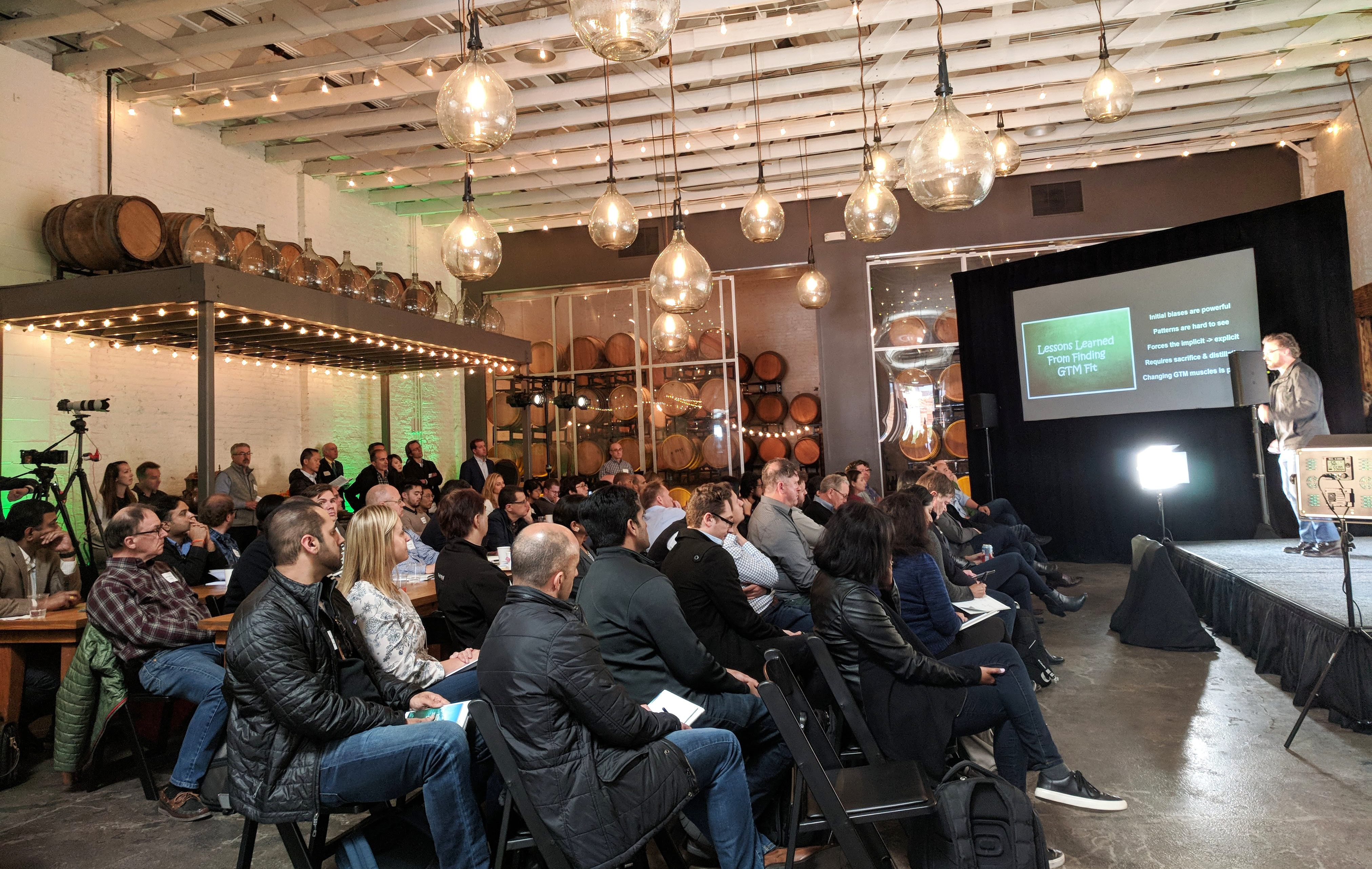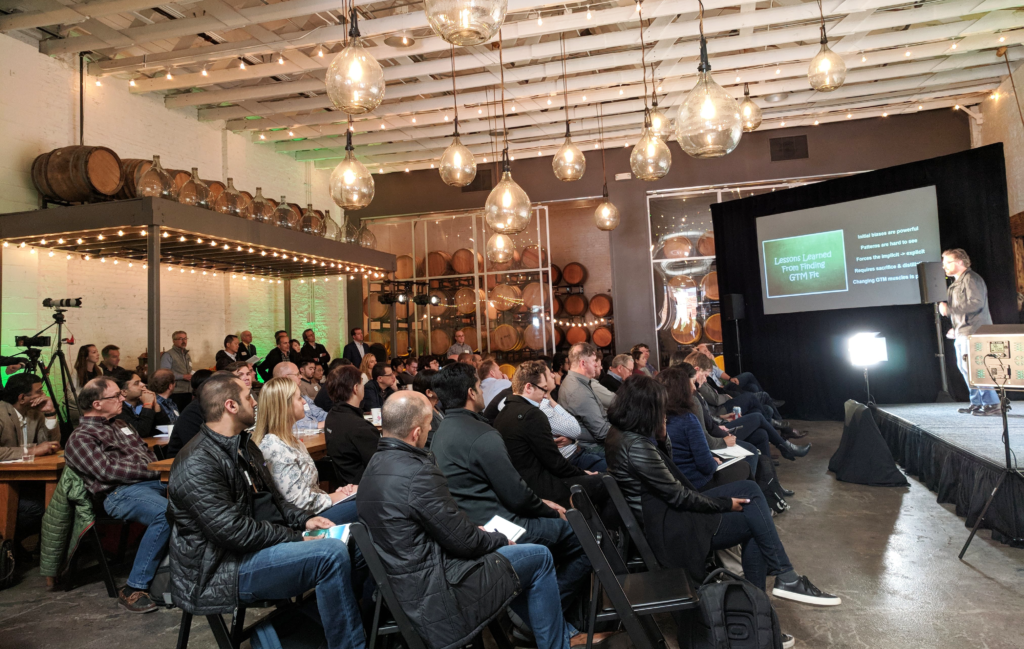 We hosted our first Go-To-Market Fit (GTM Fit) Summit last week.  Huge turnout and it was a blast!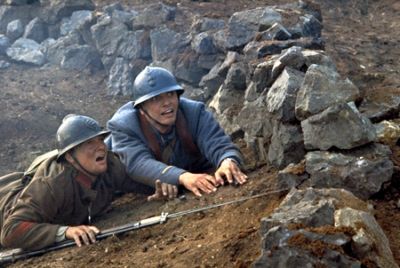 Feedback from attendees could be summed up as "rather than usual event blah-de-blah, this was super useful—with candid stories, live workshop examples, and unfiltered GTM Fit advice from real entrepreneurs in the trenches."  Special thanks to entrepreneurs Clara Shih, Dominique Levin, Jon Lee, Jon Miller, and Mickey Alon for openly sharing their battle scars. 
GTM Fit:  Entrepreneurs learning from entrepreneurs
For us, we love helping entrepreneurs figure out how to transform their ideas into businesses with a real go-to-market.  With that in mind, the GTM Fit Summit allowed attendees to learn directly from entrepreneurs and to see the GTM Fit framework from our book come to life in real-world startup tests. The goal was simple:  to evangelize what we believe is the missing link to unlock growth, Go-To-Market Fit, and bring together entrepreneurs who have successfully, or struggling to, unlock growth.

GTM Fit:  How do you find (and re-find) it?
Product Market Fit is a huge achievement, but it does not unlock growth.  Go-To-Market Fit happens when three things come together: 1) Find your urgent wave, 2) Pick your one go-to-market model, and 3) Build a repeatable sales/marketing playbook to find and win customers.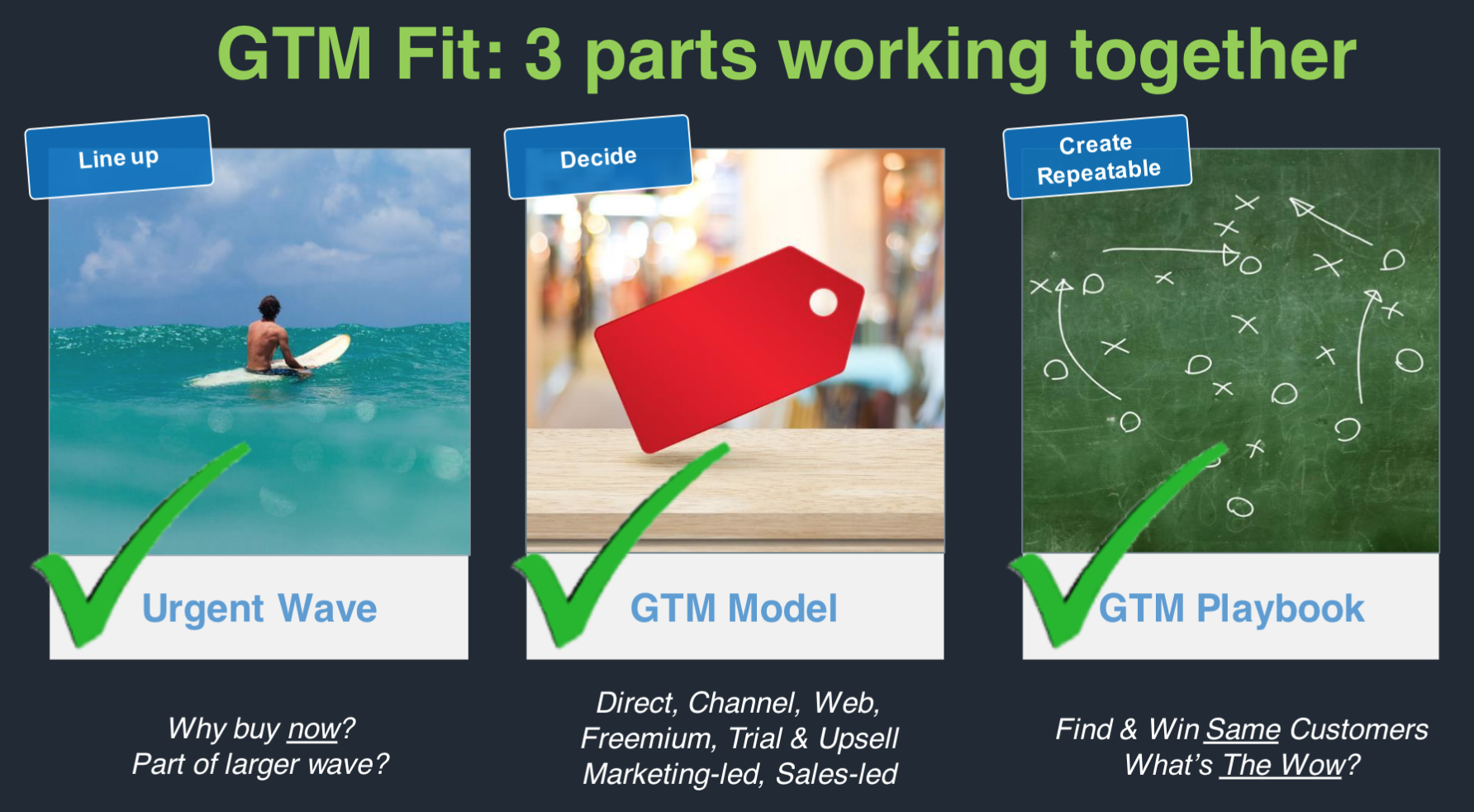 The GTM Fit Summit highlighted that finding GTM-Fit is hard, and even in some cases, startups have to re-find GTM Fit as their company evolves.  Last week, we learned from the journeys of Marketo, Hearsay, Prosperworks, Engagio, Aptrinsic as well as MobileIron. We dug deep into how these companies fought to find GTM Fit and how it felt once it was found. Most importantly, we were able to provide frameworks for entrepreneurs to find GTM Fit for their startups. We hope the session helped provide clarity and visibility into the road to come.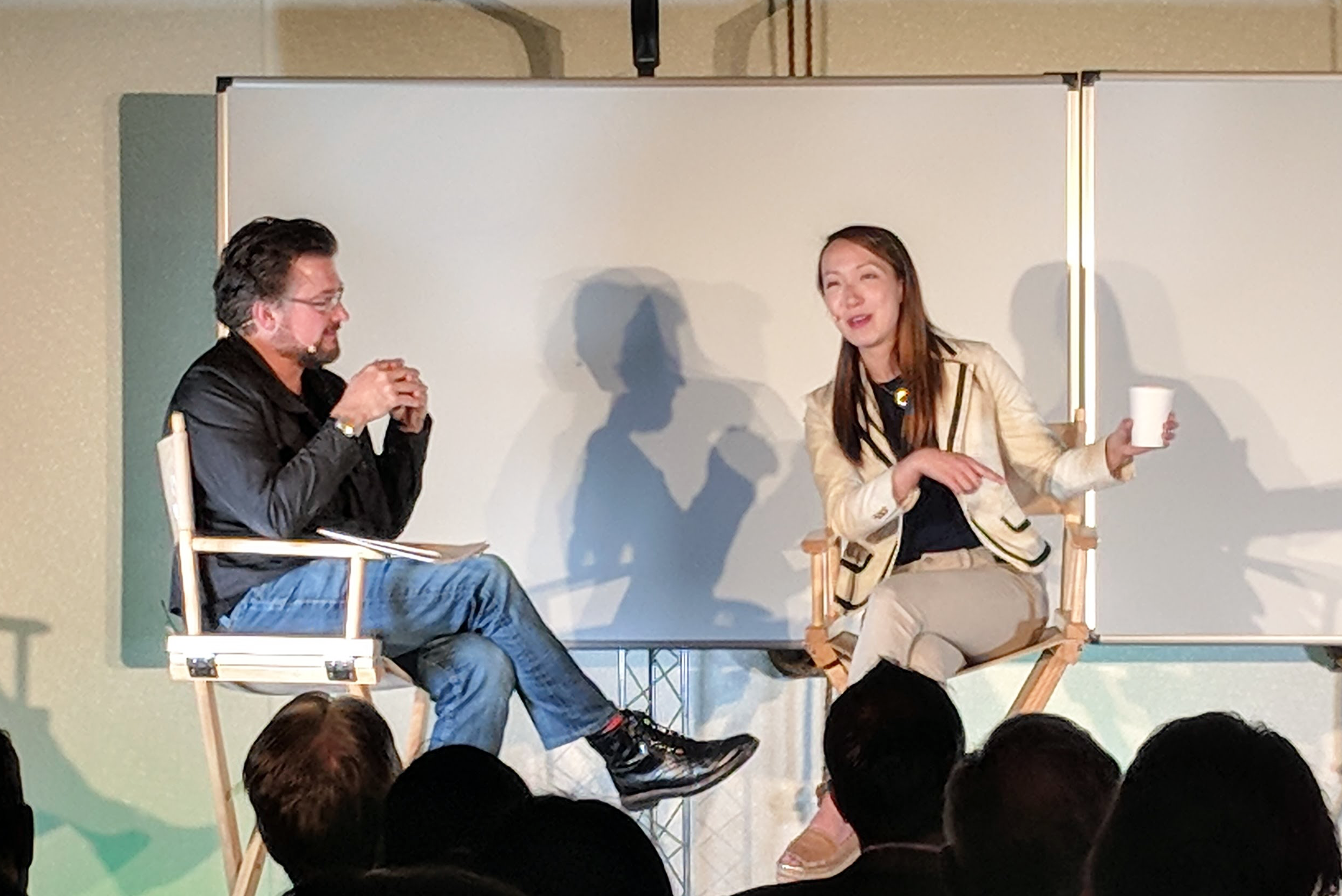 Clara Shih, "Expansion from a single product to a platform requires re-finding GTM Fit.   It's hard work, but it's transformational for the team and the business."
Thank you to the community
The two of us are on a mission to help the next generation of enterprise entrepreneurs unlock growth and anticipate what's next.  The first annual GTMF Summit is part of that mission. Our recent book, Survival to Thrival (thank you for making it #1 on google search rank for "Enterprise Startup Book"!), dives deep into GTM Fit for enterprise startups, along with the challenges and changes that growth unleashes on the people.  Know that you are not alone.
Survive well. Thrive well.  GTM Fit Summit videos and GTM Fit tools coming soon (GTMFit.com).
Tae Hea & Bob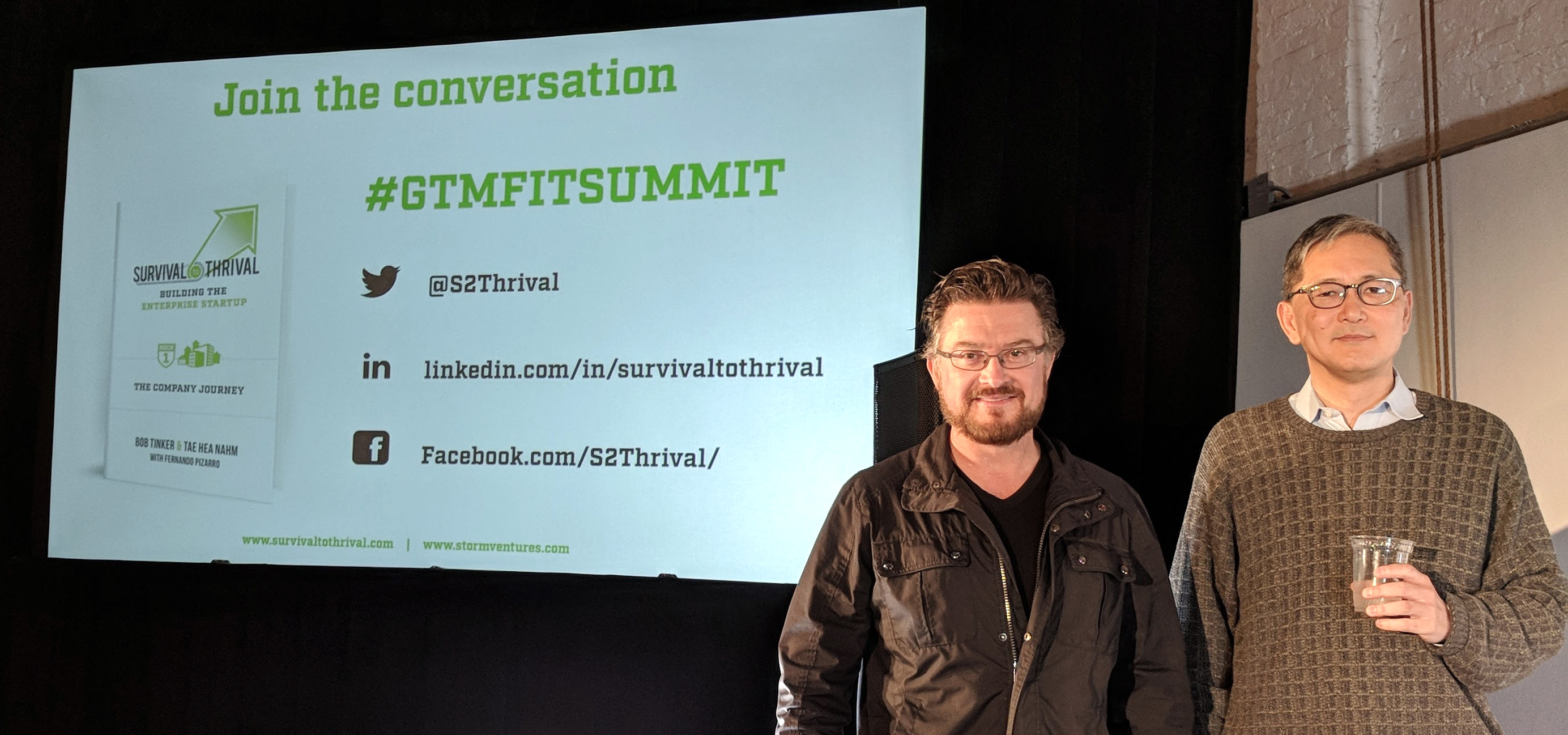 MOST RECENT
PRODUCT-MARKET FIT
Nailing Product Market Fit: An Advanced Lesson
written by
SURVIVAL TO THRIVAL