Introducing the S2T Blog: B2B entrepreneurs, this is for you
written by
SURVIVAL TO THRIVAL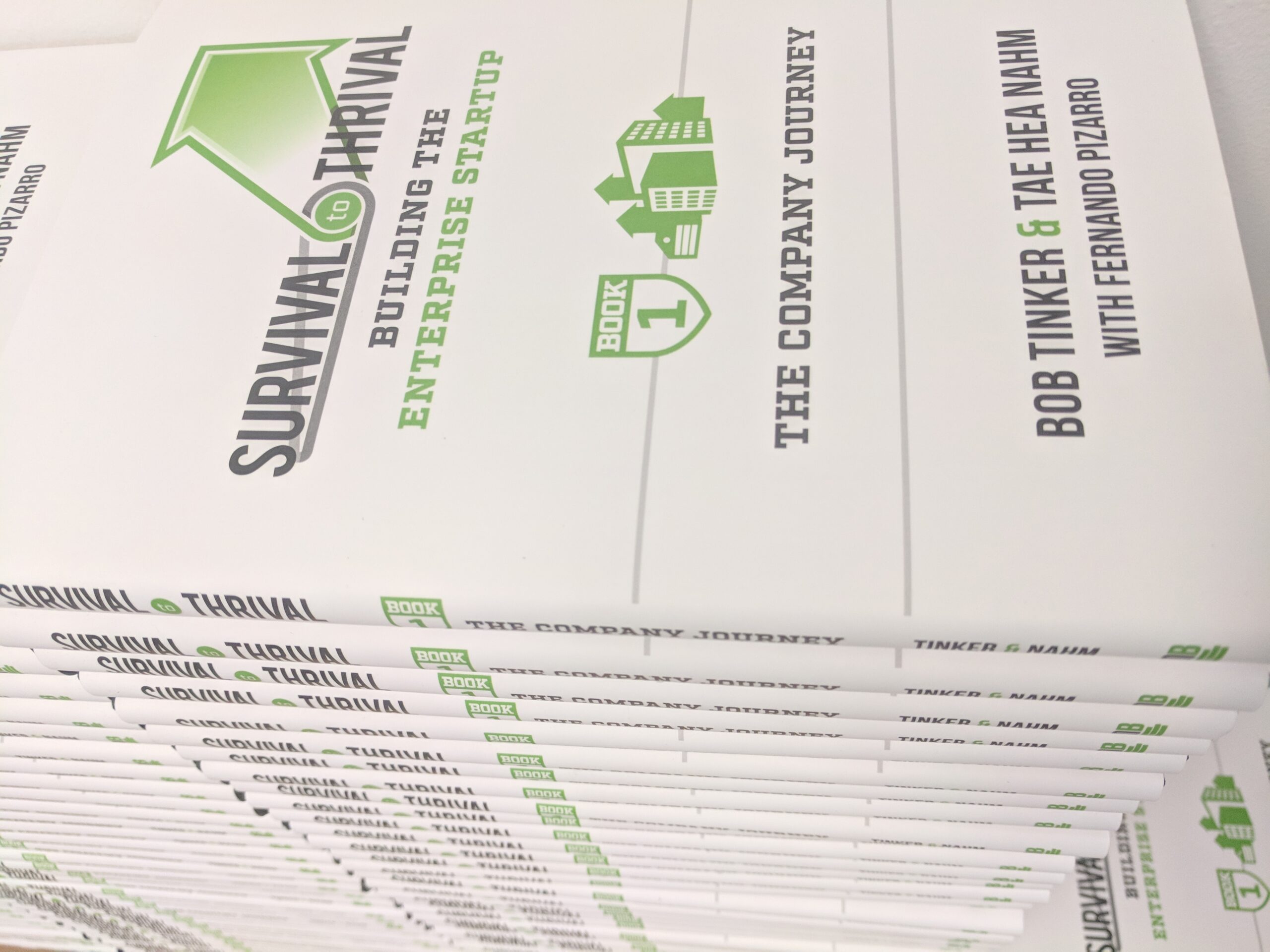 What do we wish that we could tell ourselves—15 years ago as a newbie entrepreneur and investor?  A simple question that unleashed a tidal wave of reflection and conversations.  If you are an entrepreneur, an employee, or an investor anywhere on the enterprise startup journey, this upcoming series of blogs are for you. We are all in this together.  
This blog is not a collection of pithy platitudes or inspiring one-liners.  This blog (and our books) is a collection of real world experiences, successes, failures, joys, and frustrations for us and dozens and dozens of other entrepreneurs.  
How to succeed now and anticipate what's next? 

For B2B entrepreneurs, how to make sense of the chaos.  How do things fit together. Practical advice from the battlefield that can help you win now—-and equally important: anticipate what's next along the path from initial startup idea to industry leader.

 

Unlocking growth:  The missing link is Go-To- Market Fit

. Product-Market Fit is a well-known and incredibly important milestone for enterprise startups, but for enterprise startups, PMF doesn't unlock growth. There is a missing link that doesn't really have an identity, yet it's very real and very important. We call it Go-To-Market Fit.

Thrival changes everything. 

Once a startup achieves GTM Fit, it's no longer about Survival; it's about Thrival. Everything changes. Execution changes. Mindset changes. Investors change. It's maddening and really hard. Much of what used to work no longer works. The very things that used to work for the startup now hold it back.

The frustrations:  Damned if you do, damned if you don't.

The enterprise startup journey is fraught with painful situations, difficult changes, and situations for which there is just no good answer. Know that you are not alone.
Our thanks to the many who helped us and joined us
Our entrepreneurial journeys were made possible by dozens and dozens of people who helped us along the way. From CEOs who were a couple years ahead of us, to previously successful entrepreneurs, to our admittedly awkward 2008 "First-time CEO Club." Just as important were all of our teammates across our startup journeys who brought their entrepreneurial experience and patience to the table.
Every single one of these people, and dozens more, contributed and helped on our journey. Some had a vested interest in our success; most did not and simply helped, often for no reason other than karma and simple thanks. 
For entrepreneurs everywhere: we hope that the information and stories in these blogs, our books, our podcasts the tools in our resource section and our podcasts help you in your journey. Survive well. Thrive well!
Bob & Tae Hea 
MOST RECENT
PRODUCT-MARKET FIT
Nailing Product Market Fit: An Advanced Lesson
written by
SURVIVAL TO THRIVAL