Change or be Changed tackles the silent struggle of entrepreneurs and leaders: How to keep up with your company as it grows and how not to get fired.
Company changes drives role changes, which means everyone from the founder to the board must change. What used to work will no longer work. Unlearning is the key.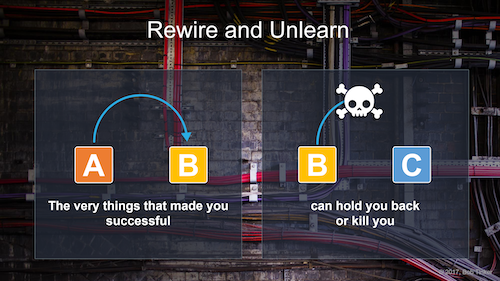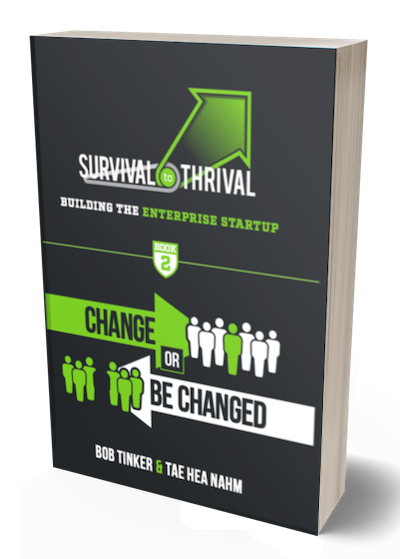 Survival to Thrival is the real world of B2B entrepreneurship. Every entrepreneur should read it.
What drives success at one stage often drives failure at the next. Change or be Changed is a must-read for startups and boards everywhere who want to learn - and unlearn.
Change or be changed
Each Leader Has Three Very Different Roles To Learn And Unlearn: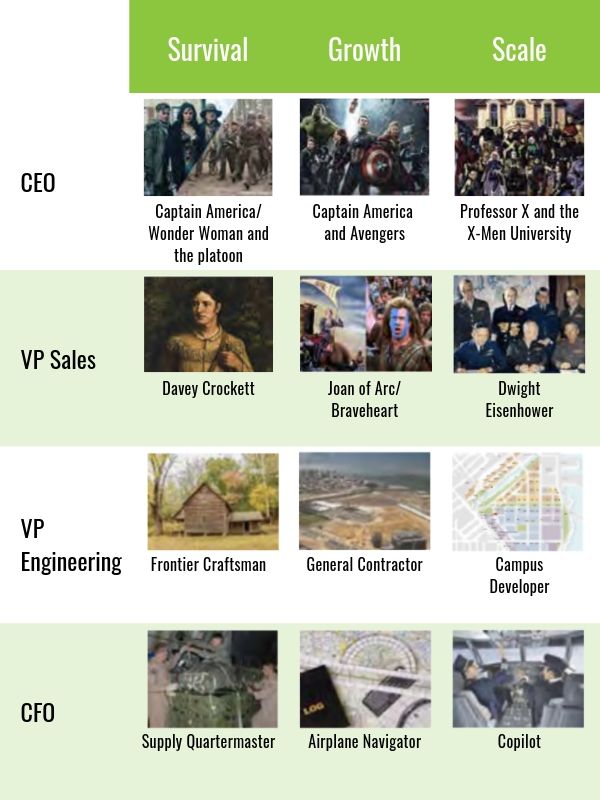 Founder to CEO podcast

Co-author Bob Tinker speaks to podcast host Todd about the book and the 3 CEO stages that a founder must transition through over the course of growth, with a lot of personal anecdotes about his own founder journey. Listen to this podcast

July, 2019 | Collision Conference

The CEO leads a small devoted platoon in the woods, where everyone does battle, throws punches, digs ditches, gets dirty. It's hand-to-hand combat.

May, 2019 | UCL Hatchery Incubator

The CEO recruits and leads a band of Avenger superheroes (the executive team), each of whom has a special superpower that makes him/her stronger or better than the CEO in their own special way.

July, 2019 | Go-to-Launch Street

Co-author Bob Tinker has appeared on numerous podcasts including Go-to-Launch Street (out in July), Founder to CEO (out in July) and From Scratch (out in June).

March 2019 | Finance Derivatives

Co-author of Survival to Thrival, Tae Hea Nahm, spoke on a panel at the Collision Conference about what it takes to build enterprise startups.
More From The Authors
Follow the authors