Below are some tools and visual examples which we've referenced in podcast episodes. We hope you find these a practical addition to our discussions. Please let us know if there's something you'd like us to put here!
Episode 13: 1st Time CEO Gamechanger: Think in Swimlanes
In this episode, Bob reveals his personal experience of how 'thinking in Swimlanes' enabled him to manage the transition from 'first-time founder' to 'whole company CEO'. By segregating parts of the business you will be able to take a systems-view.
Download these working templates to create your Swimlanes or click on the image below. To get started establish the major swim lanes for your company execution. Then on the second template, in the farthest right column, write down the key long-term outcomes the company is aiming for. Then work backward to identify the key interim milestones that will tell you are on track
Episode 6: Go-To-Market Metrics: What's important and what they tell you
In this episode, Tae Hea references a spreadsheet which helps founders analyse their SaaS financial model. By playing around with different metrics, you can measure GTM fit and establish how how far you are away from it.
You can download it here or by clicking on the image below. (The cells highlighted in blue are the ones where you can input your own metrics to see the impact on other metrics.)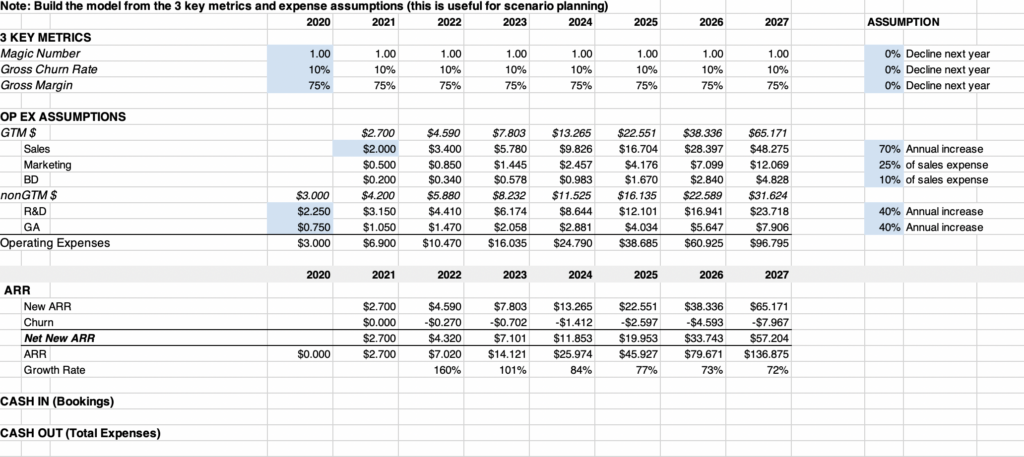 Episode 3: Step by Step Guide to Building your GTM Playbook
This episode drilled down into building the Go To Market Playbook and what it should look like. Below are some example playbooks of real companies mentioned in this episode, and some template 'building blocks' showing playbooks in different states of completion and the questions you need to answer in order to build it.
MobileIron's playbook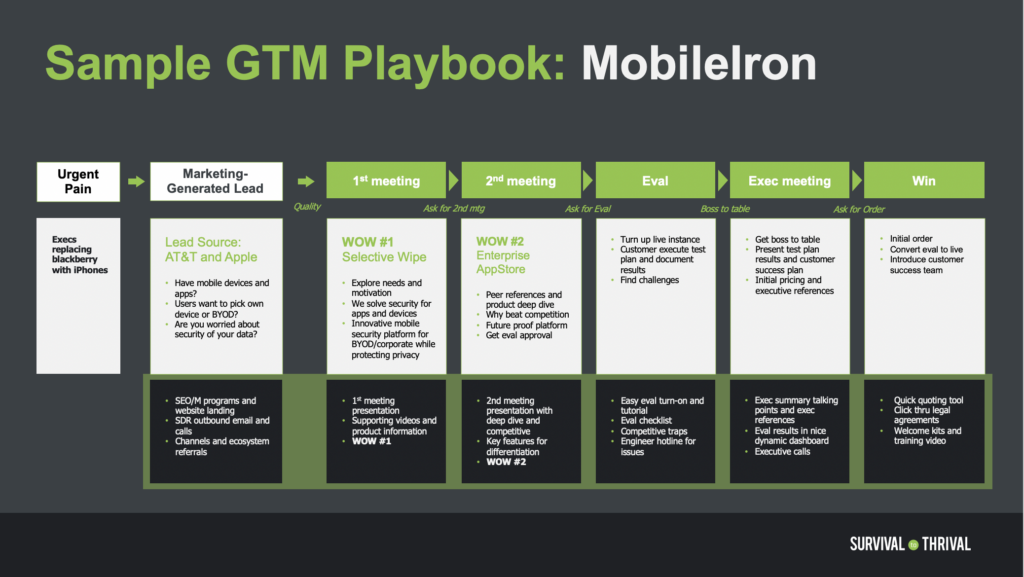 Marketo's playbook

Building blocks for creating your playbook
You can download here, a series of playbooks in different stages of completion, or by clicking on the image below.