"This book speaks to the soul of the B2B founder."
APRIL KOH
CEO OF SPRING HEALTH
"The truth about startup enterprise sales as far as I know it."
RACHEL CRAIG
CEO OF MOTION HALL
"It is difficult to write a captivating business book. Bob and Tae Hea have succeeded."
NELU MIHAI
FOUNDER OF CLOUD OF CLOUDS
"I believe Survival to Thrival can help any type of employee deal with growth"
OFER FRYMAN
CO-FOUNDER CEO OF SYTE
"It's a must read for every SaaS founder!"
MYK PONO
FOUNDER OF PUBLISHNOW
"This is the kind of insight and wisdom we so desperately need in Silicon Valley"
CHRIS FISHER
CEO AND CO-FOUNDER
What Readers Are Saying
Survival to Thrival is the
Mind-Meld

of a 20-Year Founder-Investor Duo.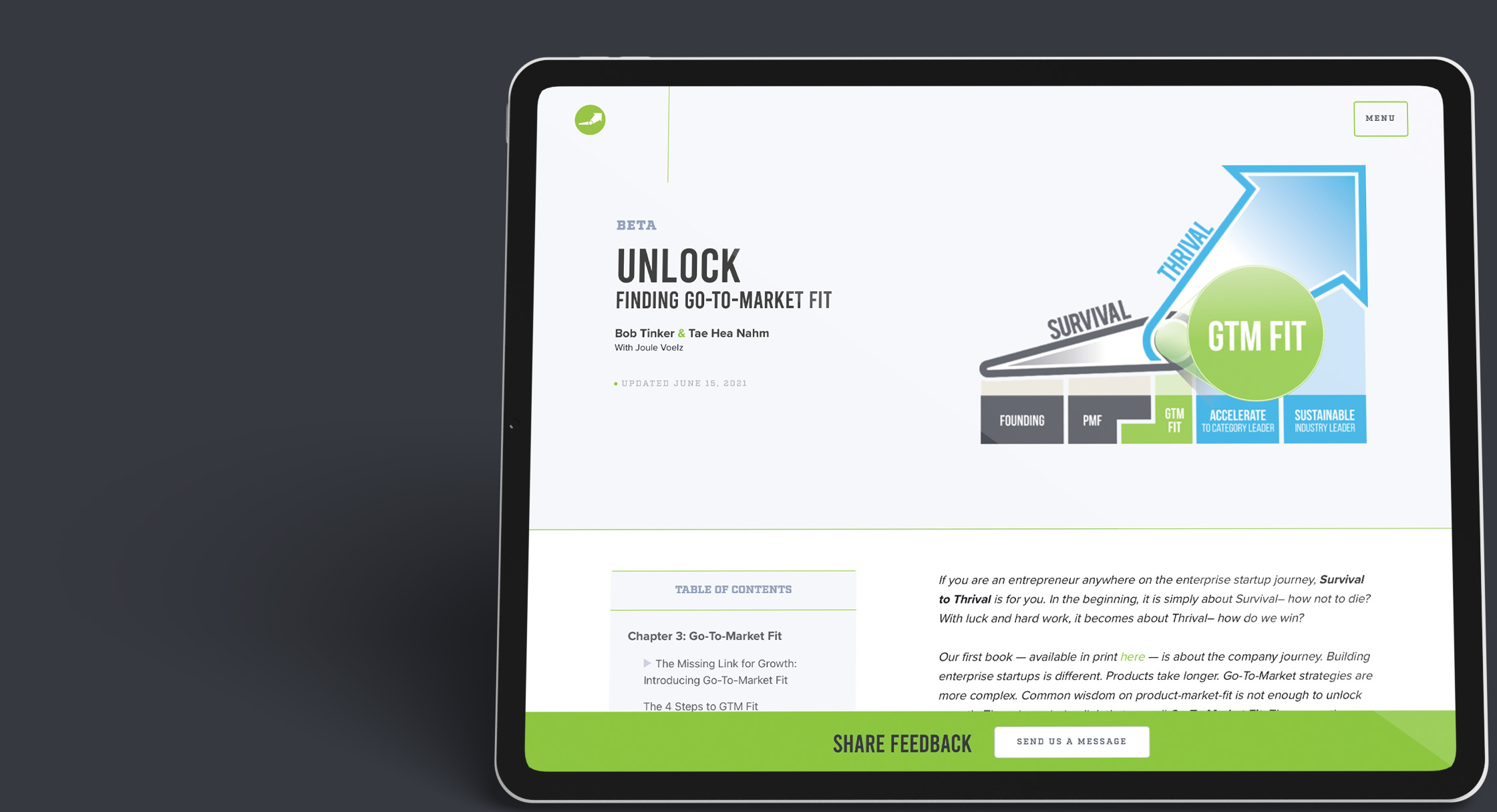 UNLOCK
UNLOCK is our brand-new guide to finding Go-to-Market Fit. It explains the 4-step path to find GTM Fit to unlock growth.
OUR BOOKS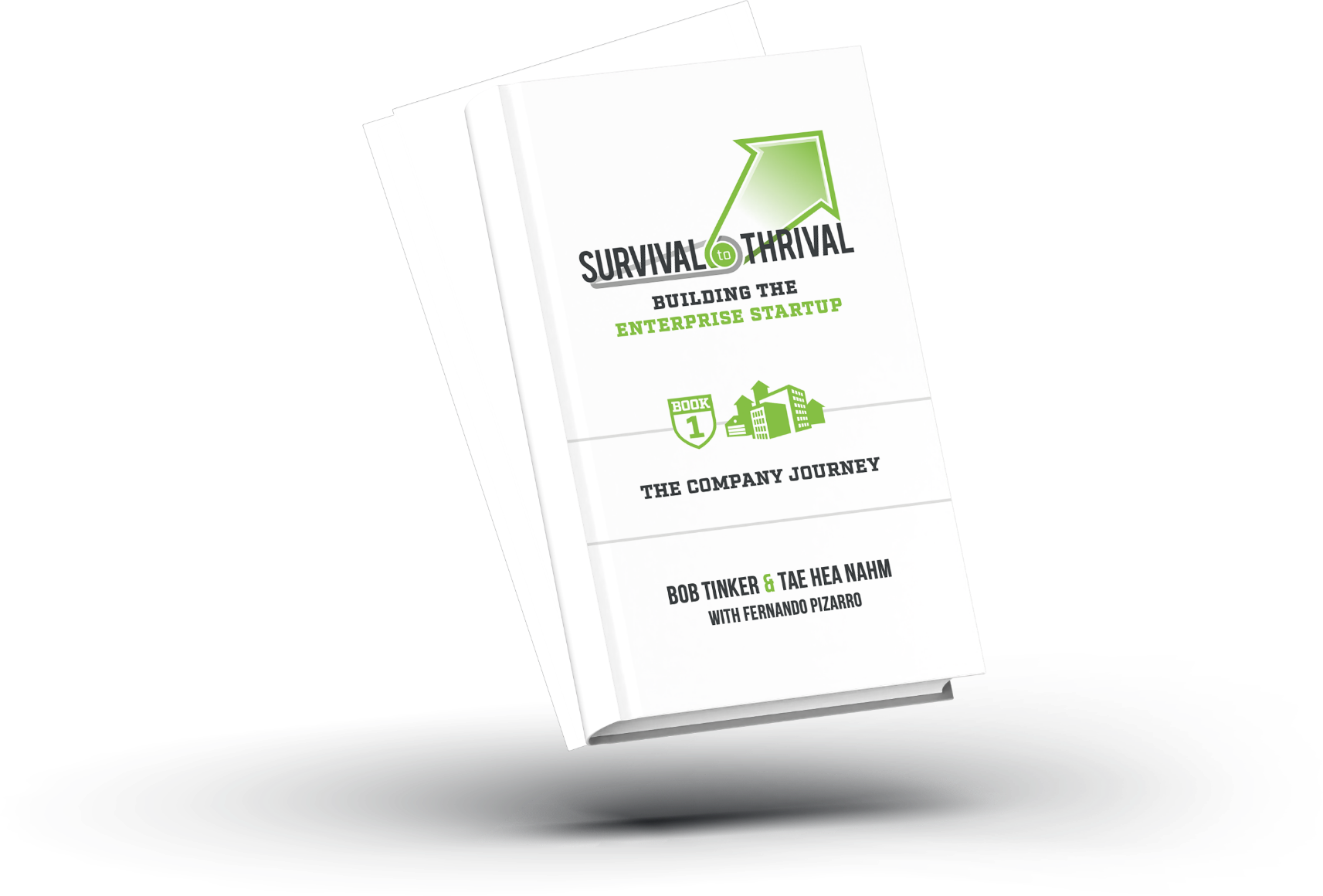 The Company Journey
Our first book, The Company Journey, demystifies building enterprise startups from the founding idea, to Product-Market Fit, to finding Go-To-Market Fit to unlock growth and beyond.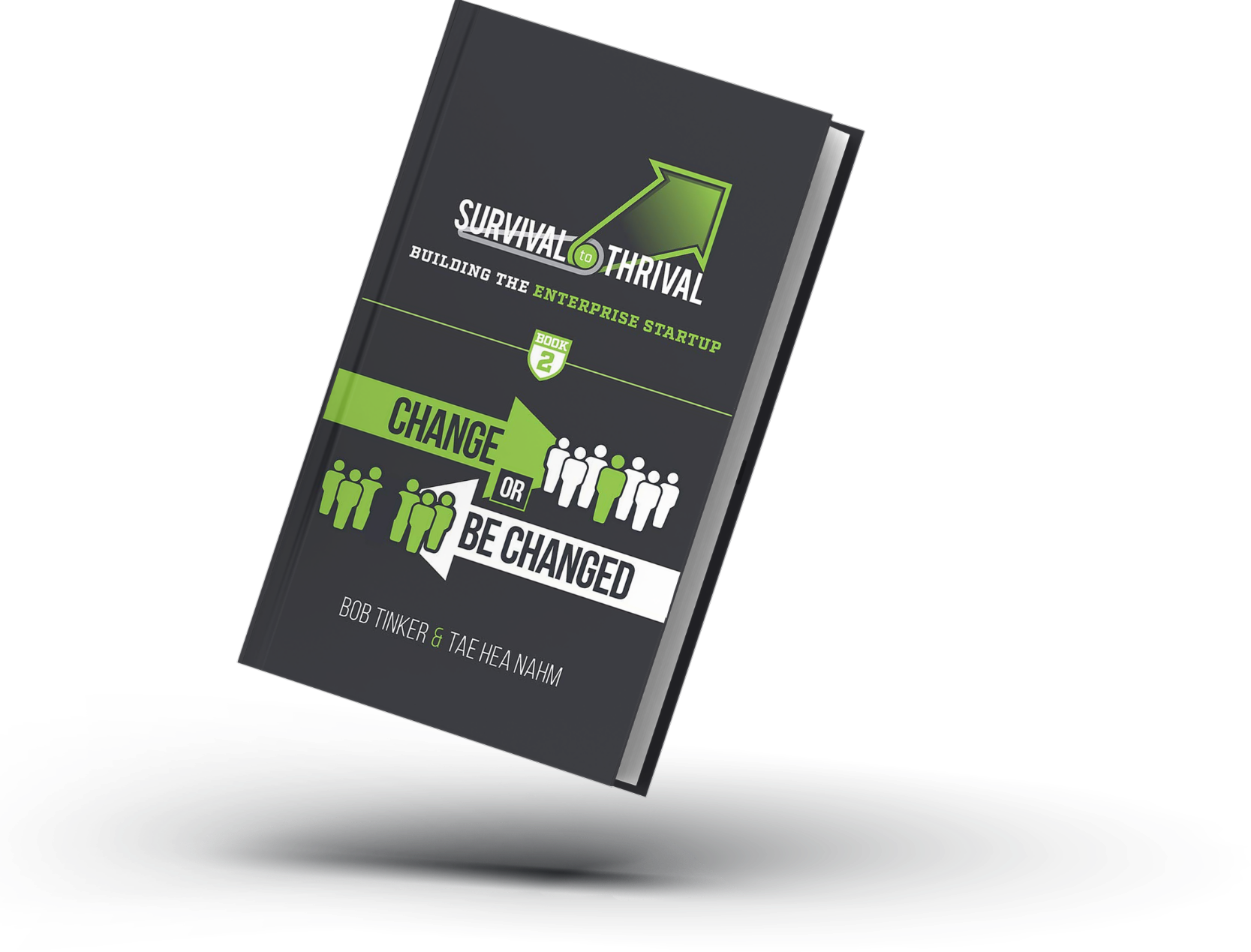 Change or Be Changed
The second book, Change or Be Changed, is about how to adapt and persevere when growth is hard on the team.

In each episode, Tae Hea and Bob discuss the key concepts underpinning the S2T book series.
Most Recent Episode
April Koh, Co-Founder and CEO of Spring Health, talks to co-hosts Bob Tinker and Tae Hea Nahm about how a Go To Market Fit playbook enabled her company to achieve 6 x growth for four years running.
How April Koh, co-founder of Spring Health, unlocked growth and became a unicorn

Aaron Levie

CEO & Co-Founder

Box

Jim Tolonen

Former CFO

Business Objects, Novell

Mark Templeton

CEO – Digital Ocean,

Former CEO – Citrix

Ben Horowitz

Founding Partner

Andressen-Horowitz

Jon Miller

Co-Founder; CEO – Engagio,

Co-Founder – Marketo

Matt Howard

Managing Partner

Norwest Venture Partners

Frank Marshall

Former VP Engineering

Cisco, Convex

Mark Leslie

Lecturer – Stanford GSB,

Founder & CEO – Veritas

Phil Fernandez

Founder former CEO – Marketo.

Boards – Collibra, PTC, Yext

Fred Ball

Former CFO – Marketo,

Webroot, Borland

Mark McLaughlin

Former CEO

Palo Alto Networks, Verisign

Ray Carroll

VP Sales – Engagio,

AVP Sales – Marketo

Huan Ho

CTO & Co-Founder

Rallyteam/Workday

Mark Smith

Former SVP Sales – Rubrick,

Arista Networks, InfoBlox, NetScreen

Sameer Dholakia

CEO

SendGrid

Jason Martin

SVP Engineering – FireEye,

CEO – Secure DNA

Tien Tzuo

CEO & Co-Founder

Zuora

Ashwin Ballal

CIO - Medallia,

former CIO of KLA Tencor

JJ Juergensen

MD - CyberRisk, Barclays;

former MD of IT - Morgan Stanley

Jay Fulcher

CEO

Zenefits

We hope
UNLOCK
helps you
find GTM Fit, unlock growth, and transition from
Survival to Thrival!
And we hope you'll share your learnings with the community.
READ UNLOCK: GTM FIT GUIDE